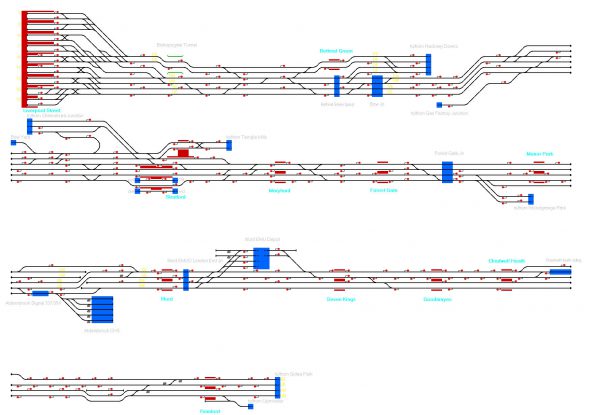 Liverpool Street to Romford
Actual route, with a relaxing Sunday timetable taken from 2018/2019 timetables of the various operators. TfL Routes run to timetabled times (unrealistic, I know 😉 All trains are headed with an estimate of the real-life performance figures as much as possible.
Each incoming train contains a *suggested* platform number that matches what appears in real life but it's really down to you.
Operating notes:
Stansted Express leaves via Hackney Downs Fast (DF) others are marked. You do not need to touch the Romford to Upminster line, nor the London Underground at Stratford. They will handle themselves.
Download "Liverpool Street to Romford" LSR.zip – Downloaded 162 times – 116 KB